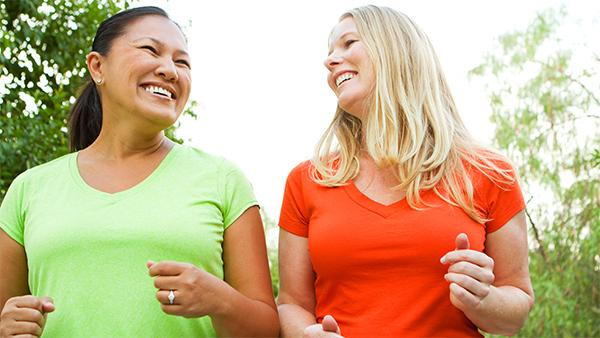 The top five health behaviors are getting regular physical activity, maintaining a normal body weight, consuming no alcohol or moderate amounts, never participating in smoking, and obtaining sufficient sleep (7-8 hours). If you partake in these health behaviors, it significantly lowers the chances of being diagnosed with a chronic illness. According to the CDC study, chronic diseases such as stroke, cancer, type 2 diabetes, and heart disease are among the most common and costly health problems in the United States. Approximately 117 million people in the United States had at least one chronic health condition in 2012. In 2010, more than 83 percent of healthcare spending in the United States was for people with at least one chronic health condition, with heart disease and stroke alone costing $315.4 billion. 
            Researchers found a small percentage of adults living in the United States participated in all five key health behaviors for preventing chronic disease or illness. Yong Liu, MD, MS who worked for the Division of Population Health at the CDC called for a study to collaborate efforts and promote the health behaviors and create change.
            In 1982 there was a study published called the Alameda County Study and this study identified five key lifestyle behaviors and analyzed the participation in categories. Researchers analyzed data from 395,343 participants 21 and over in the 2013 Behavioral Risk Factor Surveillance System. Their defined behaviors were maintaining a normal BMI, not consuming alcohol or moderate amounts, sleeping at least seven hours a day, not smoking, and meeting physical activity recommendations. The results showed that 32.5% of participants had a normal BMI (18.5 to 24.9), 50.4% got regular physical activity (150 minutes per week of moderate-intensity physical activity, 75 minutes per week of vigorous-intensity physical activity, or a combination of moderate and vigorous activity), 63.1% reported no or moderate alcohol consumption(2 alcoholic drinks per day for men and up to 1 drink per day for women), 63.9% got at least 7 hours of sleep each night and 81.6% were not smoking. In 2015, the American Academy of Sleep Medicine and Sleep Research Society recommended that adults should regularly get 7 or more hours of sleep nightly. Additionally, 1.4% of participants reported engaging in none of the behaviors.
           Researchers also reported that investigators found that 8.4% of participants engaged in one of the behaviors, 24.3% engaged in two behaviors, 35.4% engaged in three behaviors, 24.3% engaged in four behaviors and 6.3% engaged in all five health behaviors. A significantly higher percentage of women, older respondents (≥65 y), college graduates and Asian reported 4 or 5 health-related behaviors than men. It was reported after multiple studies on health behaviors that the lowest prevalence of engagement in the five health behaviors is in the southern states and along the Ohio River and the highest prevalence was in the Pacific region and the Rocky Mountain States. The lower percentage of people engaging in 4 or more health-related behaviors in the states bordering the Ohio River and southern states compared with other states is consistent with, and indirectly reflects, geographic variations in mortality rates and Medicare hospitalization rates for heart disease and stroke in these states and a high prevalence of chronic obstructive pulmonary disease and diabetes. This study also found that most US adults did not meet recommendations for aerobic physical activity or did not have a normal BMI. Overall, only 6.3% of the adult population reported engaging in all 5 health-related behaviors in 2013.
            If you can change your daily habits into following the five health behaviors you will live an altogether healthier, more productive and happier life. Those who maintain healthy lifestyle habits have lower rates of anxiety, depression, and have better mental health. There are also physical health benefits and the ability to have an active lifestyle. It is never too late to make a change in your life, start tomorrow and be healthier. As I say, "you can either spend time on your health now, or you will be forced to later on in your life". Thanks for reading, Dr. Joe