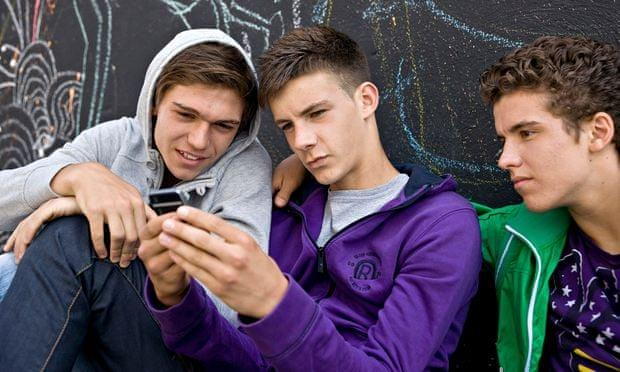 We are all going through one of the most stressful times in our world today. Our teenagers have as much or more of that stress, not only with the lack of socialization that they are not being a part of, but also extended periods of sitting in front of a computer and the continuous hours of texting that are such a part of their daily lives. As a Chiropractor, seeing many early to late teens, they are experiencing several complaints that I am seeing on a consistent basis. These are in no specific order, starting with headaches, neck pain and upper to mid back pain. We will talk about each separately and explain some of the reasoning, the causes and my recommendations to help these young adults improve their overall health while reducing their pain with a few preventative tips for decreasing future spinal problems.
According to the Journal of Family Physicians, headaches are very common during childhood and become even more common and frequent when these young children become Teenagers. This prevalence of headaches for those who were at least 7 years of age ranges from 37 to 51% and gradually increased to 50 to 80% by the age of eight at the age of 15. This article states that boys are affected more frequently than girls before puberty, but after that, headaches occur more frequently in girls. Headaches are one of the most common problems reported by children and teenagers. Nearly 75% of children have reported having a significant headache by the age of 15. A tension headache can be described as a band across the forehead and sometimes they may complain of headaches up to 15 times a month. I do feel that many mechanical and postural weaknesses attribute to these headaches with extended time in front of computer, hours of daily texts and poor posture causing many compensations in spinal curves,  muscle spasms from forward head tilt and slouching.  
Young teenagers spend most of their socialization on the phone texting and while neck pain has not been studied extensively, it is a major health problem among young teenagers. Young Americans send almost ten times as many texts as Americans over 55. The number of texts being sent is on the rise, especially among teenagers age 13 to 17. The average teenager now sends 3,339 texts per month. Handheld Communication is such a regular aspect of our life that everyone does it so many times today that it has become a Global epidemic especially within our young teenagers. According to a 2014 Journal of Physical Therapy,  neck and back pain are one of the leading causes of disability in adolescence and up to 25% of these causes affect participation in physical activities and school attendance. Neck pain is increasing among young teens between the ages of 16 and 18. The Journal of Manual Therapy relates Neck pain to posture and it has impact on other variables related to neck strength and muscular endurance/fatigue. This study also found that teens have forward head posture causing weakness and fatigue in neck muscles creating compensation due to this forward posture.
Over the last 26 years in Chiropractic practice, i have seen a lot of upper back and mid back pain related to the heavy book bags the kids had to carry in school. Back pain in teenagers is very common and ranges between 30 and 70%. There are many factors which include gender, age, obesity, extended periods of sitting working at computers and many other stressors. Now that many kids are required to be home studying virtually, sitting in the same room or kitchen chair seat which is typically not as ergonomic as a regular desk at school, this leads to increased pain in the mid back region.  I also feel that lack of physical movement and exercise has attributed to this prevalent back pain with young teenagers.
As a chiropractor, I have found that these common complaints of neck pain, headaches and upper back pain are frequently caused from abnormal changes in posture which stresses the spine and continuous repetitive injuries (texting) that pinch or irritating the nerves which can lead to these types of symptoms. What I recommend is that your teenager has a complete spinal and chiropractic consultation and examination to show how these misalignments can be improved with spinal adjustments along with postural and CORE lumbar exercises to help stabilize the spine. Lastly, I suggest improving the ergonomic design of computers and home desks and reduce the amount time  they spend on their phone texting or computer. I hope this information helps and thanks for reading, Dr. Joe